Conferencistas Invitados Congreso RedIntercol Destacado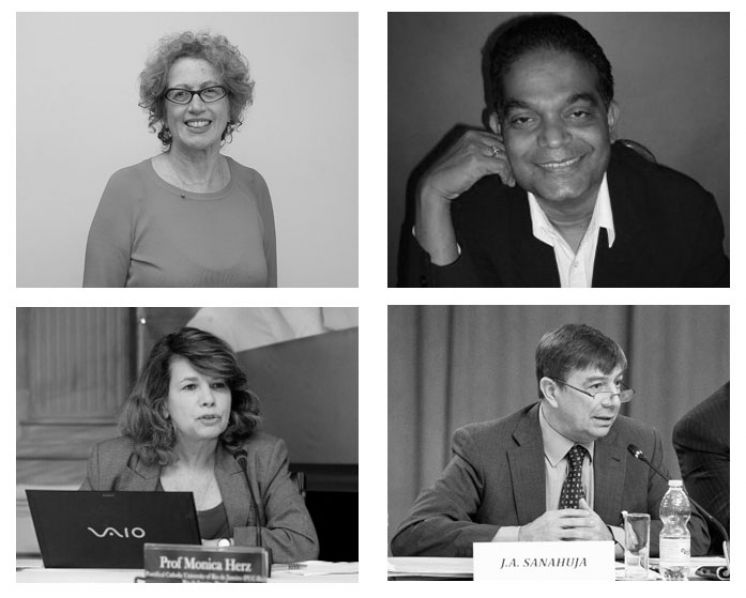 Conferencistas Invitados Congreso RedIntercol
Estos son algunos de los conferencistas invitados que nos acompañarán durante el VI Congreso RedIntercol.
Diana Tussie



Directora del Área de Relaciones Internacionales, FLACSO – Argentina. Doctora en Relaciones Internacionales, London School of Economics (Reino Unido).

Diana Tussie es Licenciada en Sociología y Doctora en Relaciones Internacionales por la Escuela de Economía de Londres. Dirige la Maestría en Relaciones Internacionales de la sede de FLACSO Argentina y es Investigadora Superior del Consejo Nacional de Investigaciones Científicas y Técnicas (CONICET), al que ingresó en el año 1987. En su trayectoria fue profesora visitante de las universidades de Oxford y Manchester y recientemente del German Institute of Global Affairs. En el año 2017 fue galardonada con el Premio a académica distinguida del Sur Global por la sección del Sur Global de la International Studies Association.
José Antonio Sanahuja Perales


Doctor en Ciencias Políticas por la Universidad Complutense, con premio extraordinario, y M.A. en Relaciones Internacionales por la Universidad para la Paz de Naciones Unidas. Es Catedrático de Relaciones Internacionales de la Universidad Complutense de Madrid y profesor de la Escuela Diplomática.

Monica Herz


Doctorate in International Relations
Bachelor's degree in History from PUC-Rio (1985), Master's degree in Sociology from the Sociedade Brasileira de Instrução – SBI/IUPERJ (1989) and PhD in International Relations from the London School of Economics and Political Science (1994). Associate Professor of the Institute of International Relations (IRI) at PUC-Rio.

Amitav Acharya


Amitav Acharya is the UNESCO Chair in Transnational Challenges and Governance and Distinguished Professor at the School of International Service, American University, Washington, DC. He is the first non-Western scholar to be elected (for 2014-15) as the President of the International Studies Association (ISA), the largest and most influential global network in international studies.